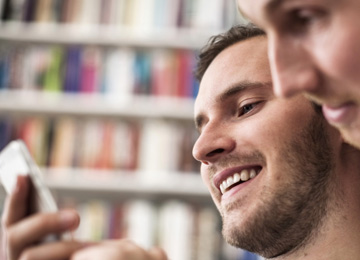 Today's dating scene works well for people who hate the traditional dating routine humans have practiced throughout the ages. Changing generations means a change in viewpoints and a shift in the thinking of the general population. While it can't be helped, it always well received and there is a percentage of the population that refuses to move forward with new discoveries and technology. One of the greatest parts for a single man in this new generation is the use of apps to do just about anything. See The 10 most helpful new apps!
Dating apps are a gay man's best friend. They have allowed so many of us who had no previous outlet to be able to come together online. It has made dating easier for everyone and especially people who are shy or socially awkward. Two of the best apps for gay dating are Tinder and Grindr. Both have their own benefits and disadvantages.
Tinder Caters To A Younger Crowd
Tinder is marketed toward anyone, but college kids in specific. People of all ages use Tinder and all types of sexual orientations are represented. Grindr is geared toward gay men specifically so if that is your only interest Grindr is the app for you. If you date on a broader spectrum you may find Tinder has more appeal for you.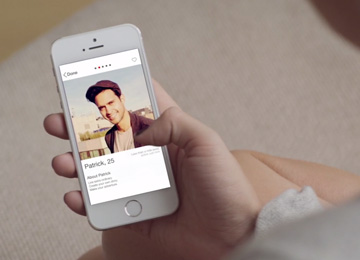 The Interface and useability are different in the two apps. Tinder is simpler and has a cleaner feel. It has a minimalist effect that puts users at ease immediately. It shows one photo at a time with easy to follow symbol directions. Grindr shows a variety of photos based on classifications. Grindr is also louder and more "in your face" than Tinder. With Tinder you wait until you and another person both give each other a thumbs up before you get the ability to message. Grindr users can view profiles and see what type relationship the person is looking for before messaging. That is often a handy tool and a big time saver.

A Grindr Privacy Is Important
Grindr not only focuses on gay and bi men exclusively it doesn't have the Tinder privacy issue of linking to Facebook. Tinder uses five pictures from your profile page to show other members. Grindr accounts can be solo accounts and linked to any other social media account.
Tinder works better for one night stands and overnight hookups. It gives a limited view of users and promotes the quickie mentality. There is no pressure like with traditional dating sites and the whole affair is much more casual. Since you can look at people's preferences on Grindr, you're able to tell if they want to hookup or are looking for something steady. You have a greater chance at success if you're both going for the same thing.
Both Tinder & Grindr Offer Advanced GEO Searches
Both apps will allow you a chance to find a hookup close to you. They will find your GPS location information and use it to find matches close to where you are. They both offer options for other locations as well in case you're on vacation or out of town. Most people are going to use an app for a hookup although more and more people are making their dates last. It is more common that they end at the end of the night. That's where the ease of Tinder's usage and setup comes in. It is aimed toward focusing on looks and attraction and not information overload. It makes hooking up guilt free like never before.
If you're strictly gay male, Grindr is your best bet. If your bisexual but in the mood for a one night stand with a guy, Grindr is your site. Even if you're looking for something longer, Grindr is your site as long as you're interested in other men.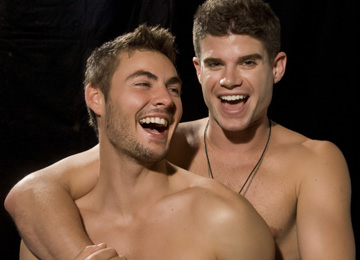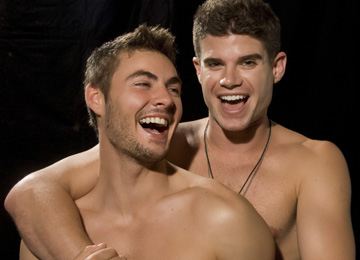 Take the advantages and disadvantages of both apps into consideration before you make a decision. You may even want to try them both out and see which one brings you the most success. Use each for a couple weeks or a month and make note of your accomplishments. When you try the other app you have something you can compare it too. Make note of any attributes that especially stood out or made a big difference to you.


In the end go with the one you like the best for whatever reason. Maybe it's the simplistic style, or perhaps the vibrant colors. Maybe it works for you every time you log on. Sometimes it's just a feeling you get and you have to go with it. Trust your instincts and the rest will fall in place.